Clubs & Organizations

The KCC Arts & Technology Society promotes a creative forum for all mediums of art and technology. Our intent is to provide artistic learning opportunities and creative experiences through events, projects, discussions and meetings with members and the community. We welcome innovative thinkers and makers from all disciplines to join in our pursuit of an artistic and technological society.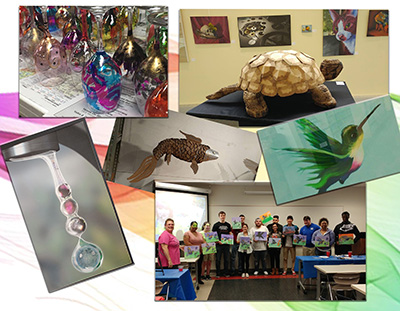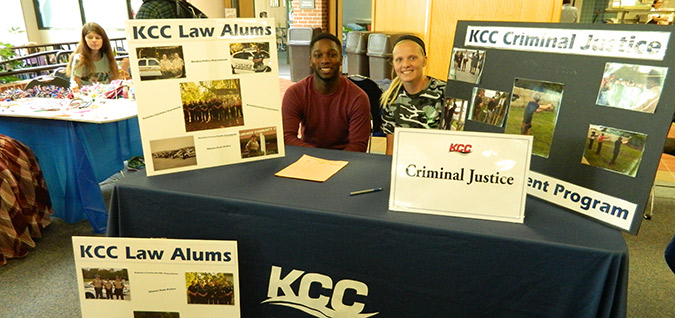 The KCC Criminal Justice Club creates a welcoming and productive environment for the discussion of law enforcement, criminal justice and social issues. The club addresses subjects pertaining to law enforcement and helps produce a level of understanding in the broader community. Membership is open to all currently enrolled KCC students and KCC alumni.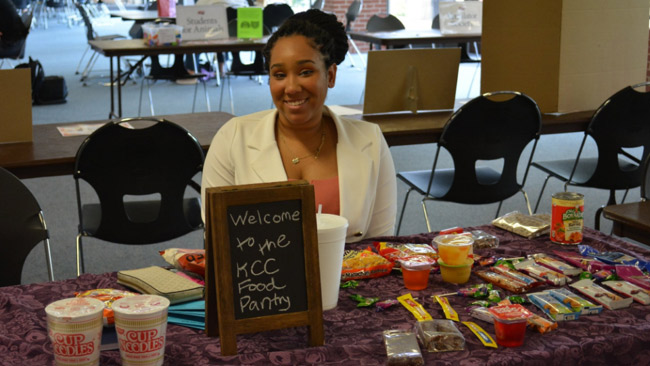 The KCC Fighting Against Student Hunger Club works with the KCC Food Pantry (Food for Thought) to both raise awareness of food insecurity and reduce hunger in college students. Members are required to volunteer or be student workers in the Food Pantry and to participate in food drives or other fundraisers in the community. For additional information about Food for Thought (including hours of operation) please email foodpantry@kcc.edu.
Membership is open to all currently enrolled KCC students and KCC alumni.
Meetings: Meeting times change each semester. To receive all scheduling information, email the advisor to be added to the Food Pantry Canvas shell.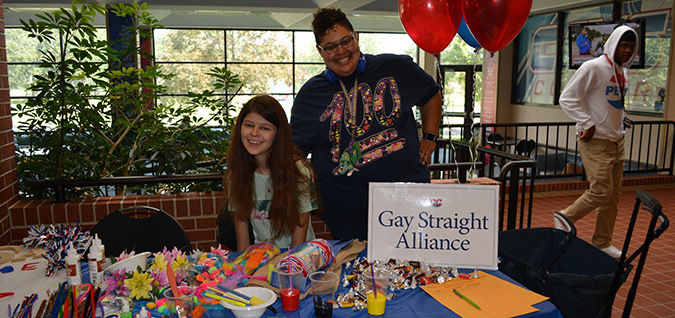 KCC's Gender Sexuality Alliance (GSA) works to promote understanding and acceptance of diversity both at the college and within the community. It is the mission of the GSA to provide a safe, non-judgmental forum in support of students, staff, faculty, and community members who identify as gay, lesbian, bisexual, queer, transgender, and/or questioning, as well as their straight allies.
The GSA is open to all who are supportive and affirming of the group's purpose, regardless of sexual orientation or gender identity. Working together we can spread awareness, provide support, and promote equality with events, projects, meetings, and more. Membership is open to all currently enrolled KCC students and KCC alumni.
Meetings: Meeting times change each semester. Please email the advisor to be added to the GSA Canvas shell to receive all scheduling information.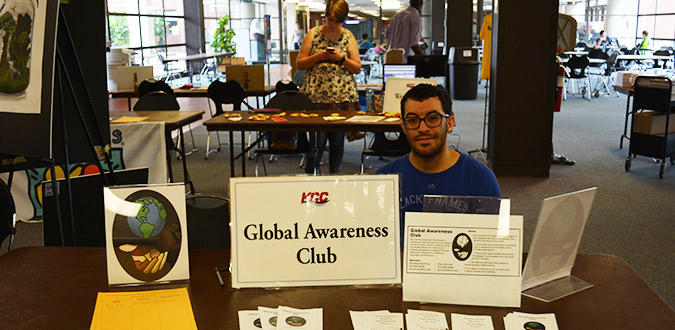 KCC Global Awareness Club strives to educate about and raise awareness of international culture to create a student-centered group on diversity issues. Our mission is to promote acceptance and respect through celebration, recognition of traditions, languages, and heritages. Among the goals of the club are to provide opportunities for students to engage in conversation and the study of other cultures.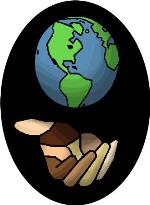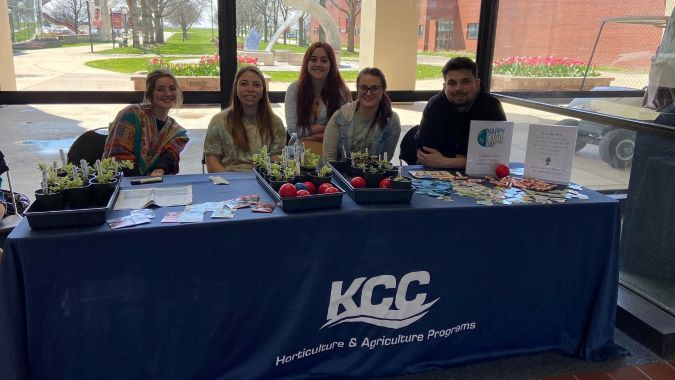 The objectives of the Horticulture Club are to increase interest in the horticulture industry (including landscaping, ornamental horticulture, turf grass management, etc.) and provide opportunities to enjoy and learn about horticulture by organizing trips to gardens, parks, and horticulture conventions. Membership is open to any interested student or alumni. Members must have a grade point average of 2.0 or higher.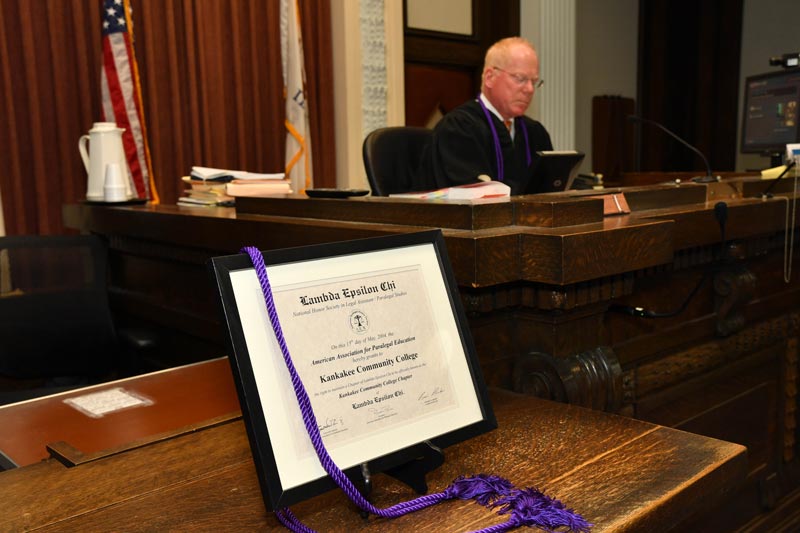 Lambda Epsilon Chi is the national honor society for paralegal and legal assistant studies. Sponsored by the American Association for Paralegal Education (AAfPE), the society offers students opportunities to apply for scholarships, participate in conferences, and network with professionals. Candidates for membership in Lambda Epsilon Chi must be in good academic standing at KCC and have completed two-thirds of their paralegal coursework. Other membership requirements apply.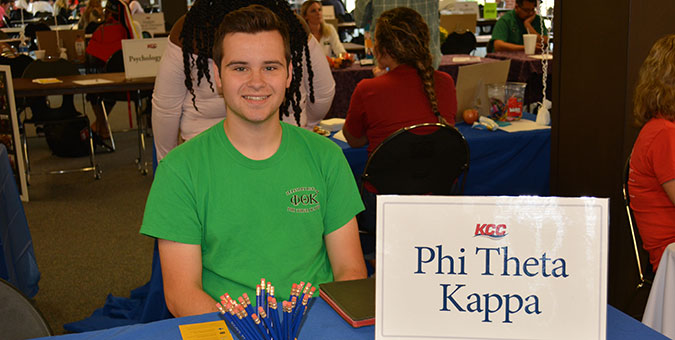 Phi Theta Kappa is an international academic honor society for community college students. The KCC chapter, Alpha Delta Eta, is committed to more than just academic achievement.
Chapter projects continue throughout the year with activities such as service projects, the Honors Study Topic, chapter meetings, and state and national conventions. Members can choose their level of involvement.
Nationally, KCC's chapter has achieved Five Star status—for the highest level of activity—18 times since the 2000-01 year, including in 2020-21. KCC also is part of the Illinois Region of Phi Theta Kappa.
Informational Video
Please review the Phi Theta Kappa informational and interest video​.
Our chapter: Alpha Delta Eta
The Alpha Delta Eta chapter of Phi Theta Kappa at KCC was chartered on Dec. 19, 1978.
2021-22 officers
Learn more about Phi Theta Kappa
Advisors
Frances Hebert
815-802-8757
fhebert@kcc.edu
Jaclyn Montemayer
815-802-8842
jmontemayer@kcc.edu
Eligibility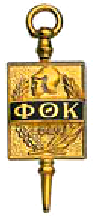 We hope you will consider membership in Phi Theta Kappa, an international honor society for two-year college students! Membership is based on academic achievement. To be eligible, you must
meet enrollment criteria
have completed a minimum of 12 semesters hours of KCC coursework
have a 3.5 cumulative grade point average
enjoy full rights of citizenship of your country
At the start of each fall and spring semester, letters of invitation are sent to qualifying students.
If you have coursework (five years old or older) that might be keeping you from qualifying, contact Jackie Montemayer jmontemayer@kcc.edu.
Events
Stay up-to-date with PTK events
If you are a Phi Theta Kappa member and are not receiving information via email, please let us know. To be placed on the mailing list, email Jackie Cruz, advisor, at jmontemayer@kcc.edu with your KCC email address.
The Emerald Ash Borer Project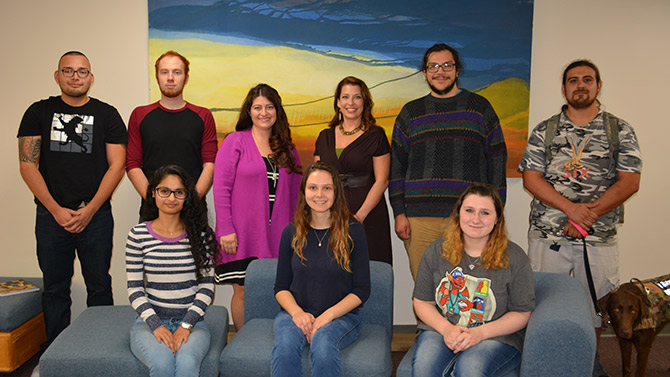 The Psychology Club creates an environment that fosters high levels of understanding about the field of psychology and its respective principles. We aim to connect students with other schools and psychology professionals in order​ to maximize each student's academic pursuit, giving them the necessary edge to enhance their critical thinking skills and understanding of psychological perspectives.
Meetings: Wednesdays, Room L373
More information: Facebook
Advisor: Cari Stevenson, Ph.D., cstevenson@kcc.edu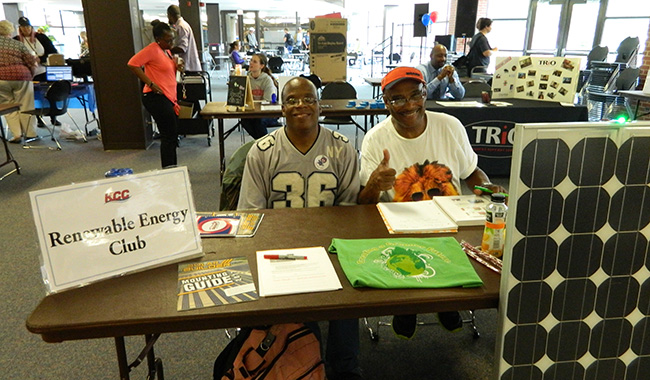 The Renewable Energy Club helps increase interest in sources of renewable energy such as wind, solar photovoltaic, solar thermal, hydro, and geothermal as well as related topics like energy efficiency and sustainability. The club also provides opportunities to learn about renewable energy by organizing appropriate field trips and attending conventions. Membership is open to any interested KCC student (with 3.0 GPA or above) or alumni.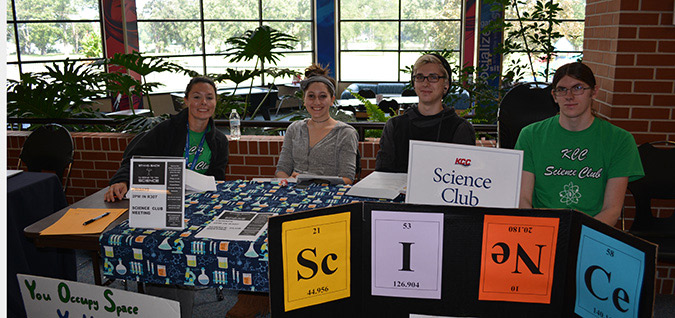 The STEM Club strives to increase student interest in the sciences, promote academic excellence, create a productive study atmosphere, provide students with information regarding the opportunities available to them through the study of science, and foster a professional spirit among members by raising awareness of the challenges and responsibilities of modern scientists.
The Student Nurses' Association (SNA) serves all nursing students by providing student activities and peer support that creates a sense of community and pride for all members. The goal of SNA is to increase students' awareness of their responsibility as learners in the nursing profession. The club's focus is to actively involve members in community service projects in an attempt to further their educational goals.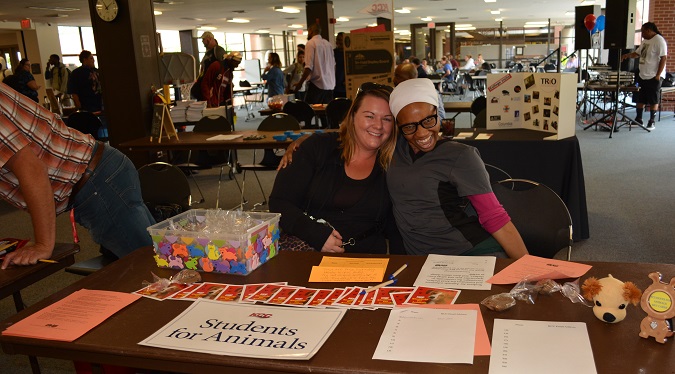 Students for Animals raises the community's awareness of animal welfare issues, teaches the community that animals are sentient beings that deserve respect, promotes responsible pet ownership, and volunteers time and talents to improve the lives of animals and gain support for this mission. The group hosts several fundraising activities including shelter donation events and collections to cover the cost of surgeries for needy animals. It also promotes Pet Awareness Week in April.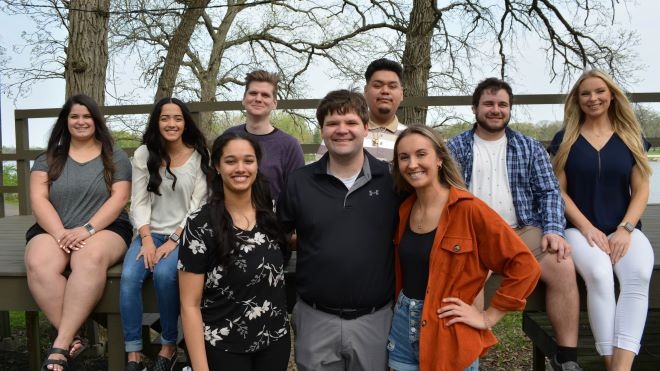 The Student Physical Therapist Assistants Club exists to serve students, the college, and the community by raising awareness of the profession, broadening the learning experiences of current Physical Therapist Assistant students, and generating enthusiasm for career development. The club also promotes social responsibility by participating in service organizations and community-building activities.
The Image Makers Club, open to students in the KCC Radiography Program, educates the public about diagnostic screenings, imaging procedures, and radiation safety. Members have numerous opportunities for professional growth and preparation for being health care ambassadors in the community. Members are encouraged to attend the annual Illinois State Society of Radiologic Technologists Conference and to compete in the annual state Student Academic Bowl.
The Ventilator Society, open to students enrolled in the Respiratory Therapist program, educates the public about respiratory therapy as a profession. This organization also raises funds for professional activities. Members of the club are encouraged to attend conferences and participate in student-related activities at the state and national levels.
The Veterans Association is for KCC students and staff who are military veterans, members of the military community, and supporters. Its purpose is to provide a close-knit community, camaraderie, a gateway to leadership development, and accessibility to benefits. This organization facilitates outreach within the community to those who have served as well as their families. It is an approved chapter of Student Veterans of America​.